Whanganui District Council and the Whanganui Resource Recovery Centre are partnering with SeatSmart to offer a subsidised recycling programme for expired or damaged car seats.
At least 40,000 child car seats reach their expiry date each year in New Zealand and most end up in a landfill despite around 90% of a typical seat being recyclable.
"Many people aren't aware that car seats have a limited life span of six to ten years".
"There are many factors that can cause seat materials to degrade and weaken, such as exposure to sunlight, changes in temperature and stress from accidents. All these things can affect how they would perform in an accident.
"Sending car seats to the landfill is a waste of resources and giving away or selling expired seats can put children at risk. SeatSmart enables expired or damaged seats to be taken out of circulation and allows the materials to be recycled or repurposed".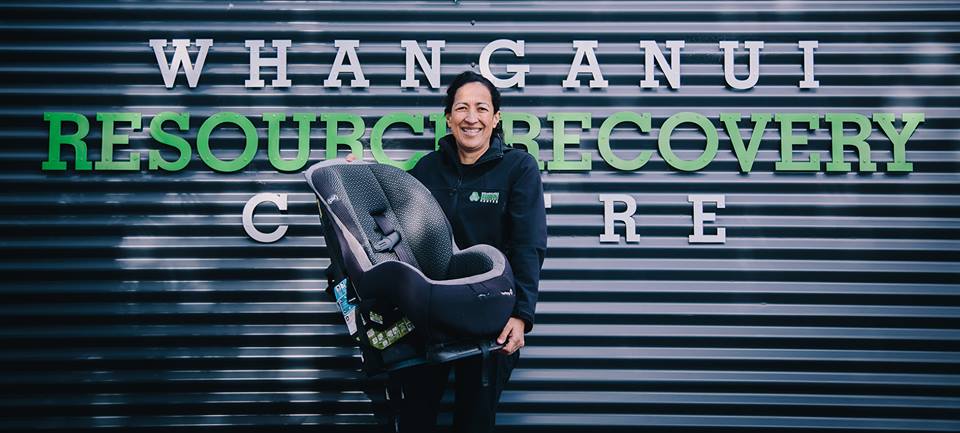 Unwanted seats can be taken to the Whanganui Resource Recovery Centre during normal opening hours and there is a small fee of $5.00 per seat to cover recycling costs.
Cr Rob Vinsen, who chairs the Council's Waste Minimisation and Environment Working Party, says he is delighted the Whanganui District Council can support SeatSmart to start collections in this area.
"Those managing the SeatSmart programme continue to encourage seat manufacturers and retailers to fund it as part of a product stewardship approach – that is taking responsibility for their products at end of life – but in the meantime the Council is keen to see unnecessary waste diverted from landfill and to stop expired seats from being on-sold or donated."
The Council is able to use its waste funding derived from a landfill levy to establish the new service at the Whanganui Resource Recovery Centre.
"This new initiative is part of a suite of new waste minimisation initiatives that have been identified by Council through its Waste Management and Minimisation Plan 2015 and largely delivered through its service partnership with the resource recovery centre. Other new initiatives are planned," Cr Vinsen says.
The plastic from the seats is recycled into new products used in the building industry and metal parts are also easily recycled. Straps from the seats are used to make recycled bags.
Hastings-based recycling specialists, 3R Group, created SeatSmart.
"We like to think that the landfill should be the last option, not the default," says SeatSmart manager Toni Bye. "So often highly recyclable products are put in the 'too hard basket' and simply dumped."
SeatSmart also collects seats in Auckland, Hamilton, Tauranga, Hastings, Greater Wellington, Nelson and parts of Canterbury. More than 5,000 seats have been recycled to date.
Details of all collection sites can be found at www.SeatSmart.co.nz.
The Whanganui Resource Recovery Centre in Maria Place Extension is open from Monday to Saturday, 8.30am to 4.30pm, and on Sundays from 10.00am to 4.00pm.
It also has a 24/7 facility for dropping off glass, plastics, cans, clothing, paper and cardboard. For more information, phone 348 7950.