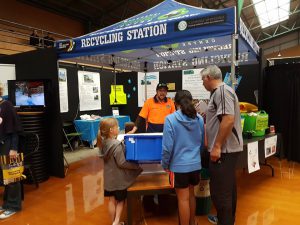 Organising an event?
Then why not get your recycling sorted with us – we love zero waste events!
The recycling station and gazebo is often seen at many local Whanganui events; including home shows, concerts and sporting fixtures. If you have an upcoming community event you can contact us to help arrange your recycling needs.
A gazebo, signage and specific colour-coded bins can be easily arranged at any event to create a pop-up recycling station to help manage waste and recycling. Hadi Gurton, a local Zero Waste educator and coordinator, can assist with your event.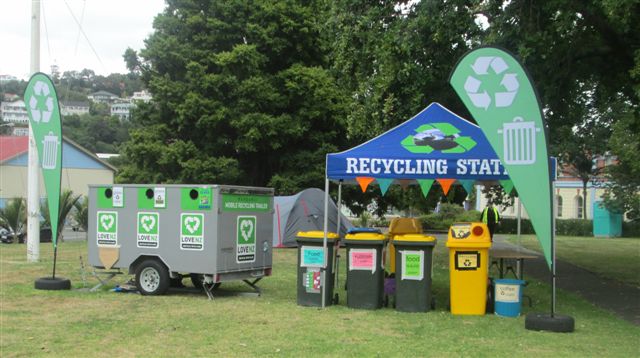 There is also a recycling trailer which you can be booked out for your event.