Te Manu Atatū Award
The Te Manu Atatū – Whanganui Māori Business Network Awards were held mid 2017.  There were some fabulous Award categories and many local businesses took part in the event. Some have been around for a while and others are just emerging on to the scene.  Our Resource Recovery Centre entered the Mauri Awa Environmental Excellence category and took out First place. How awesome is that for a new venture!!
We are all so proud of our collective achievements. The Mauri Award award is the third acknowledgement the WRRC has received since start up in 2013. In 2014 we were placed as a finalist in the Minimising our Waste category at the national Green Ribbon Awards in Wellington then later that year we won the Community Innovation category at the NZ Sustainable Business Network Awards held in Auckland.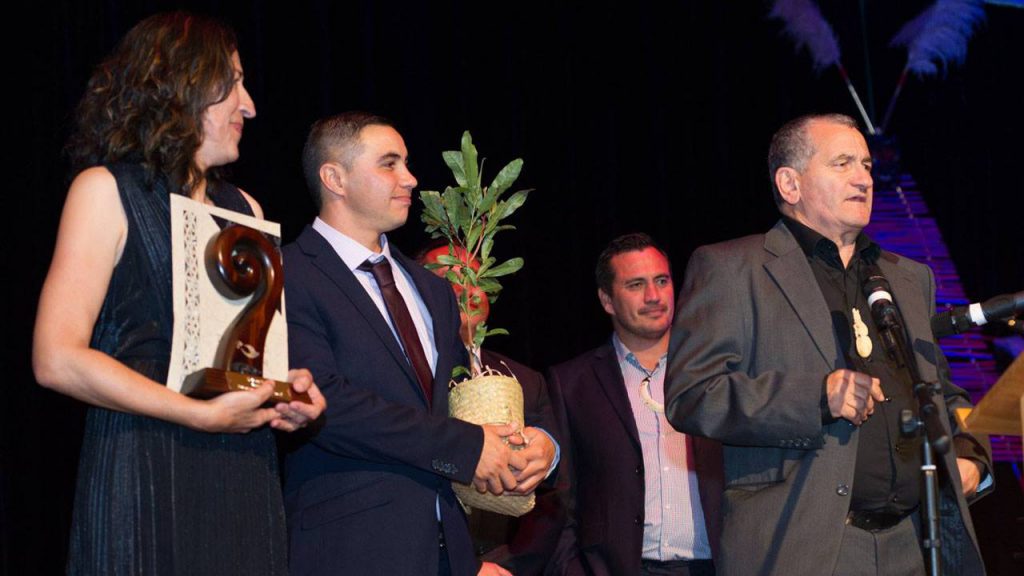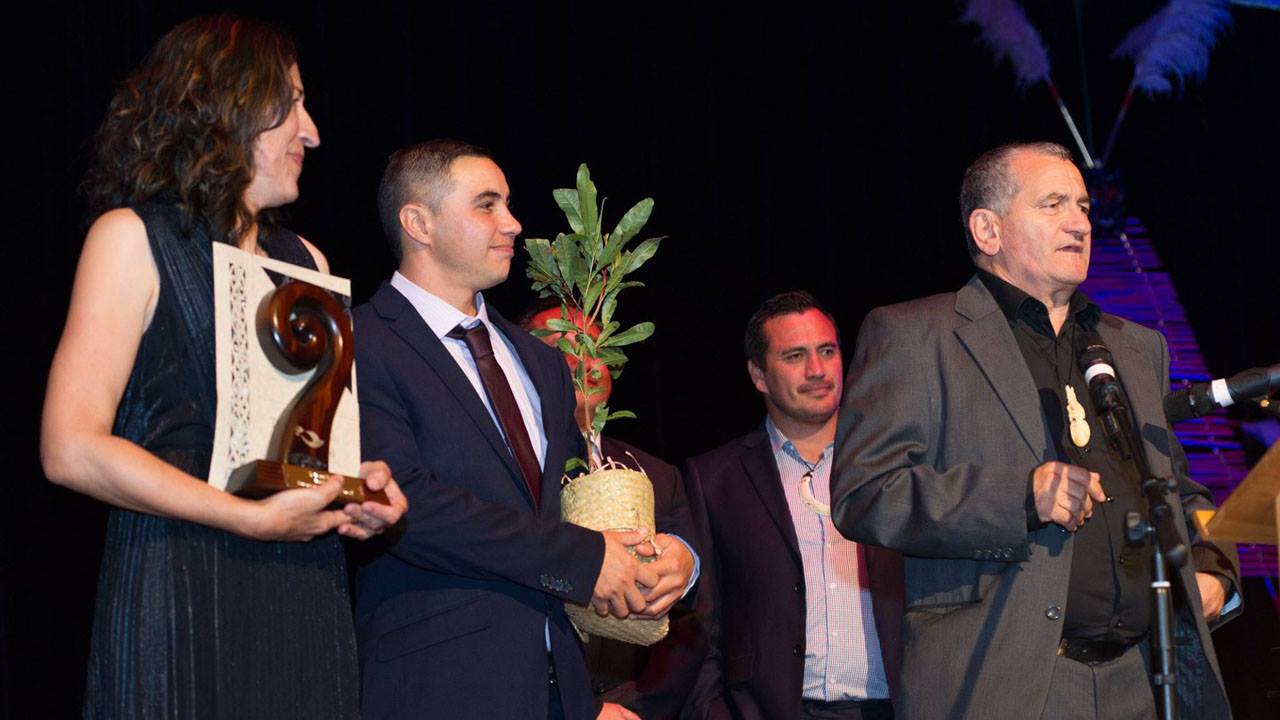 Pictured at the Te Manu Atatu Awards evening are Ken Mair (Chair of the WRRC Trust), Ramari (Beverley) Te Uamairangi (WRRC Manager) and Kahukura Waiariki (Staff Representative).
A great night enjoyed by all.