WHAT WE OFFER
Education is the key to increasing public understanding around recycling. If we educate the next generation about recycling and sustainability then we are creating a better tomorrow.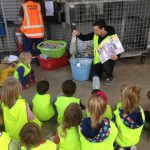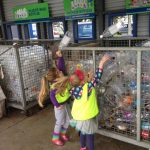 We offer on-site tours and educational activities for a wide range of people. Our on site classroom facility, the HARAKEKE ROOM is set up to accomodate our children and their learning.
If you are interested in coming to our Enviro Centre, TE WHARE TAIAO, please contact us to see what we can do for you. We cater for pre-school, school, after school, and adult groups.
*We can also arrange a visit to your school from our 'Zero Waste In Schools' coordinator.