7th-11th October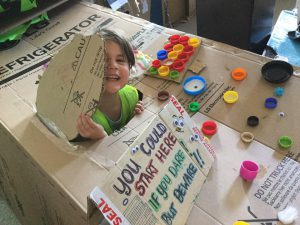 It's recycling in the name of child's play. A group of Whanganui children spent Saturday building a giant maze out of recycled material as part of the Global Cardboard Challenge and then they opened their creation up to the public. The event, organised by the Whanganui Resource Recovery Centre in conjunction with Sustainable Whanganui, was held in the Whanganui Resource Recovery Centre's education room. It attracted over 100 maze adventures during it's 4 day opening period.
One of the organisers, Catriona Atkinson, said the event was about encouraging kids to play and create with cardboard boxes. "The kids mostly did it with a bit of support. It has a lot of potential for kids."
Such events helped children develop a positive connection with the recycling centre.
"It would be cool if there were more different things happening in Whanganui for next year."
Lola Fisher (9) and Calexico Fisher (6) took the Chronicle on a tour through the cardboard maze, pointing out the walkie talkie, a stained-glass window, a couch, circus tent and a number of dead ends.
The Global Cardboard Challenge is an annual event organised by the Imagination Foundation. It was inspired by a short film about a 9-year-old boy who built an elaborate cardboard arcade in Los Angeles.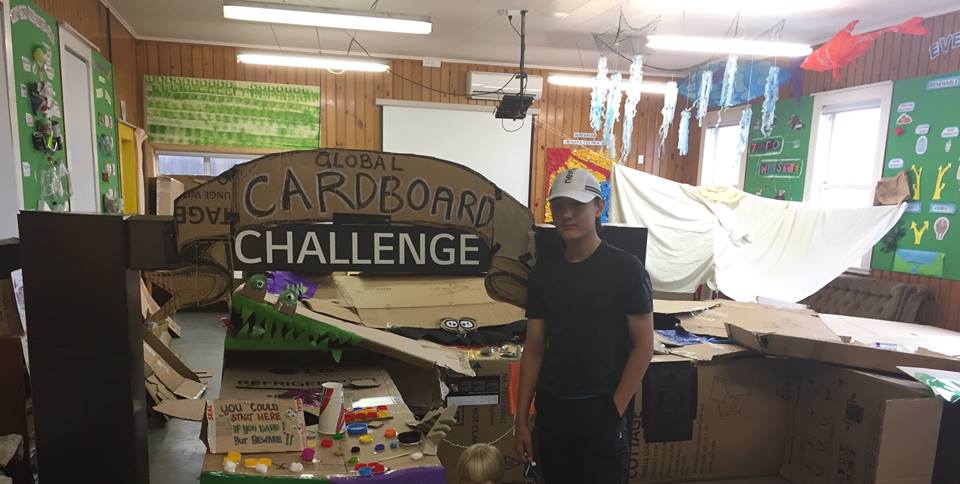 The Whanganui contingent was the only New Zealand group taking part.
Children can build anything they can dream up using cardboard and recycled materials.
For the full article head to the Whanganui Chronicle website.