You may have noticed that our green waste system has been undergoing some changes over the past few months. We are in the process of upgrading the area to provide a more suitable and environmentally friendly processing area in a two stage process.
Stage 1
The first stage involved removing the old green waste area and resurfacing the concrete below. During this process drains were installed and concrete block surrounds were put in place. This allows for the safe drainage of leachate and liquid which may come from the decomposing organics.
Stage 2
The next stage of the project will involve installing holding tanks. These tanks will hold the liquid wash-off until it can be safety removed and processed.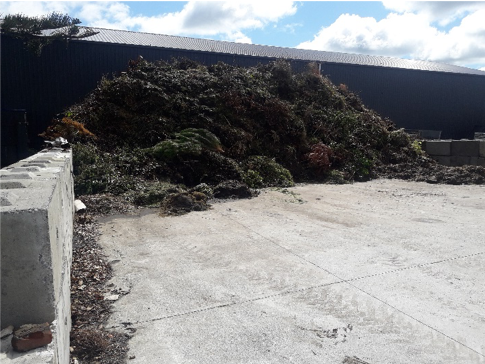 Once the amount of green waste gets large enough
it is mulched up and then distributed throughout Whanganui and New Zealand.
It is often put around trees and crops to help provide nutrients for the growing plants.