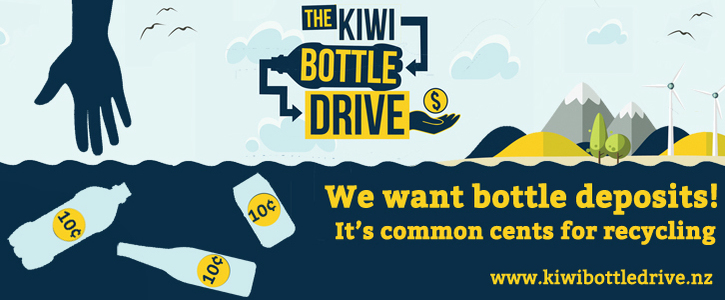 Kiwi Bottle Drive are campaigning for a Bottle Deposit Scheme in Aotearoa. Bottle deposits are where people get a cash refund for all beverage containers.
We used to do this back in the 70's and 80's. Older folk will remember trading bottles for coins. It was great back then, and will be even more beneficial now. Bottle deposits will hugely boost recycling and reduce the amount of waste getting buried in the ground…or floating in our oceans!  PLUS there are great incentives for communities to get involved.
Visit the Kiwi Bottle Drive website and lend your support. Together we can create change for the better!
To help with the campaign running nationwide click on this link or come in to the WRRC and sign the petition.