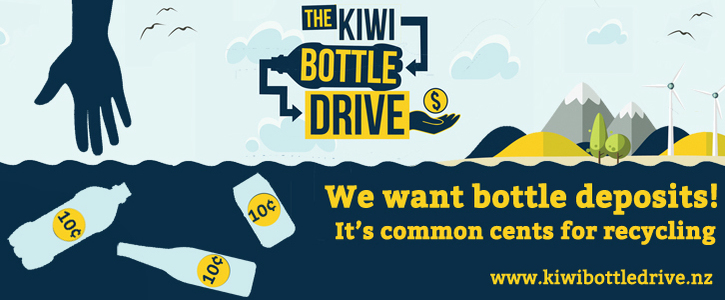 Kiwi Bottle Drive NZ took a petition to Parliament on the 4th December as part of a nationwide campaign for a Bottle Deposit Scheme.
What's that?  A bottle what???            Think bottle drives….money for bottles…trash for cash……..yep and they're also known as container deposit schemes.
Systems where you can get cash refunds for beverage containers. This was a hit in the 70's and 80's and bottle drives were a common form of fundraising. They're doing it now in Australia and most other countries, and if Aotearoa were to bring it back in, what a difference it would make. People could raise funds; Recycling would be hugely boosted and  there'd be massive reductions in waste getting buried or ending up in our oceans!
Last month our hard working team at the WRRC collected hundreds of signatures which went to Wellington with the Campaign team.
We offer a hearty Thank You to everyone who supported this initiative!
Want to learn more??  There's some cool videos you can watch. Visit the Kiwi Bottle Drive website.